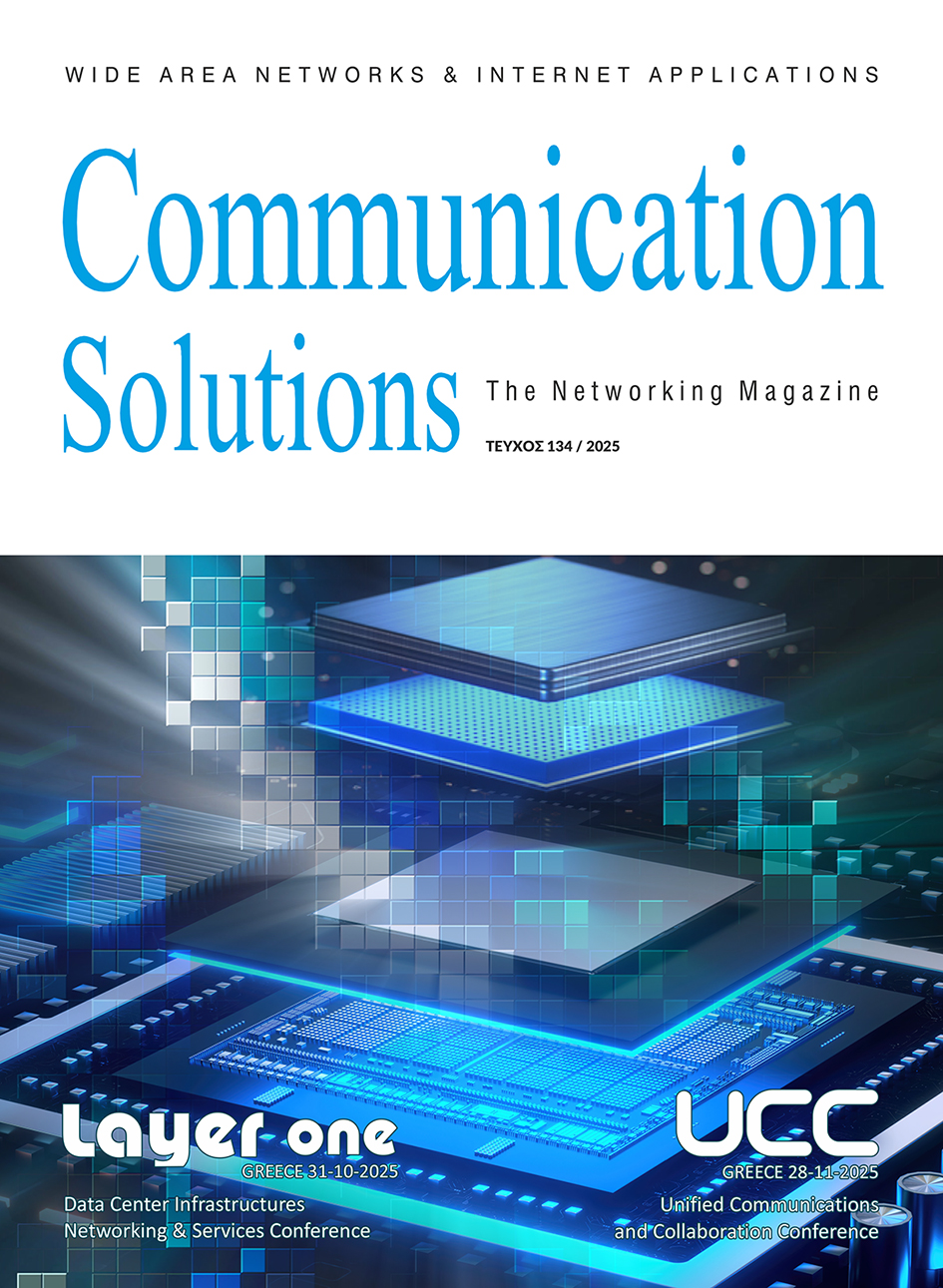 CS   116
---
Στο τεύχος 116 του Communication Solutions μπορείτε  να διαβάσετε :
P 4-Cloud-managed networking
Άρθρο του Κωνσταντίνου Β. Δίπλα
P 14-Διασύνδεση πολλών σημείων
με τηλεδιάσκεψη μέσω Video Cloud Services
Άρθρο του   Διονύση Ζέρβα
P 25-Πρότυπα Τηλεπικοινωνιακών Υποδομών.
Αναγκαία και Επιτακτική η Τεκμηρίωση
Άρθρο του Δημήτρη Φιλίππου
P 30-Διαδικασία Σωστής Φόρτισης Συσσωρευτών
Άρθρο των Γιάννη Στελετάρη
             και Αποστόλη Νίκα
P 34-Passive Optical LAN
Άρθρο του Γρηγόρη Πανάγου
 P 42-CASE STUDY :
IT Asset Management για επιχειρήσεις
Άρθρο του Μιχάλη Χατζηλία
---
---
Communication Solutions magazine has established itself over the last 21years as a valuable source of technical information on the latest technologies on data communication sector.
The target group of magazine consists of 10.000 IT & Telecom professionals.
For 21 years, Communication Solutions is delivering in-depth content on an array of key enterprise technologies : WANs & LANs, wireline & wireless technologies, cabling, data centers, network security, back up & recovery, network & storage management, unified communications, virtualization & cloud computing, wan acceleration etc.