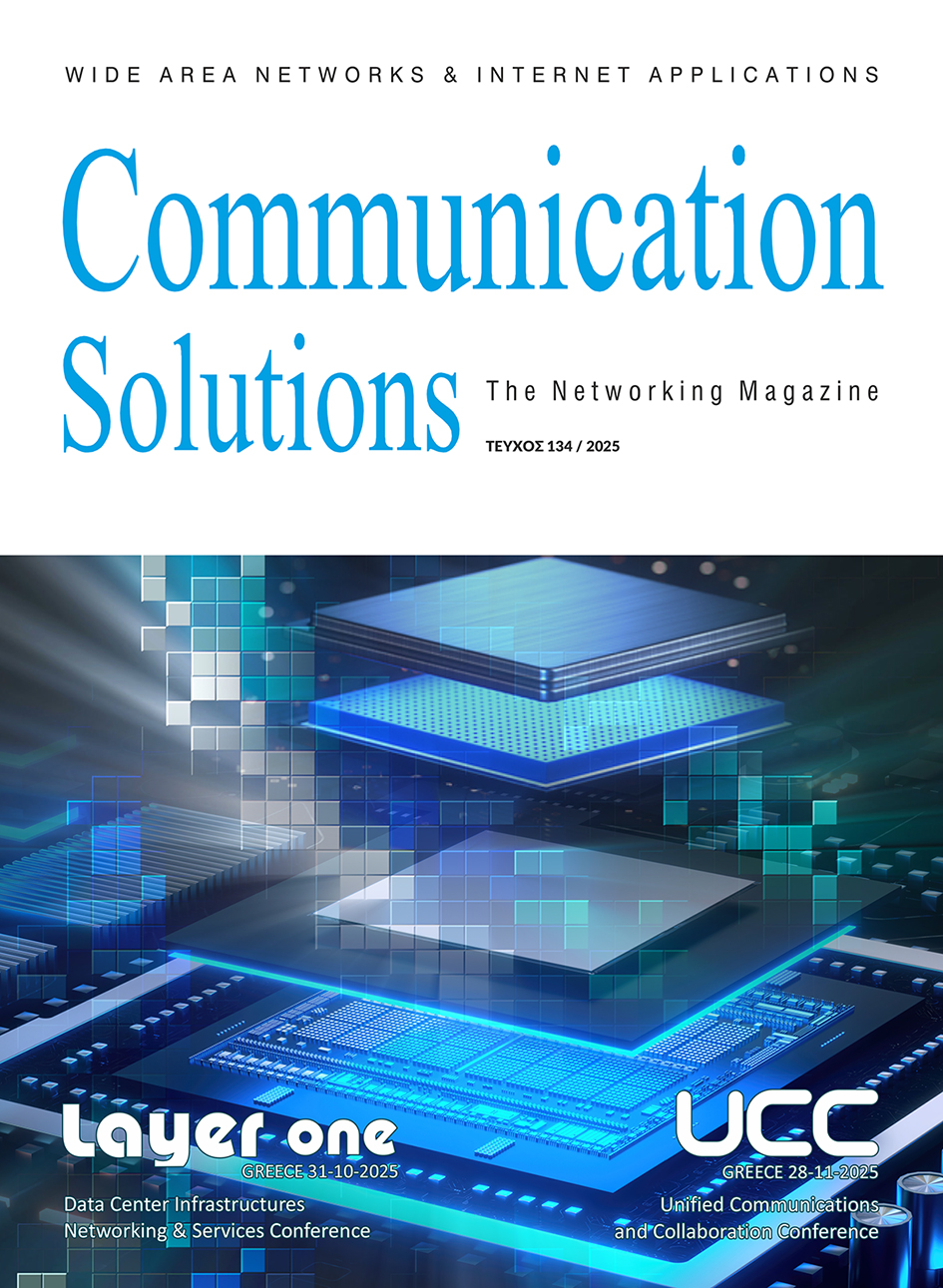 CS   118
---
Στο τεύχος 118 του Communication Solutions μπορείτε  να διαβάσετε :
 P 04 - Διασφαλισμένη Συνδεσιμότητα σε Ασύρματα και Ενσύρματα Δίκτυα με SDN (Self-Driving Networks) μέσω ΑΙ (Τεχνητής Νοημοσύνης)
           (Μέρος Α΄)
            Άρθρο του Σταύρου Καραγκιούλογλου
P 14 - Ο μακρύς δρόμος προς τα Έξυπνα Κτίρια
           Άρθρο του Γρηγόρη Πανάγου
 P 24 - Η Αναγκαιότητα της Διαλειτουργικότητας και της Αξιοπιστίας
            των Power-over-Ethernet Εφαρμογών
             Άρθρο του Δημήτρη Φιλίππου
 P 30 - Τριφασική ισχύς με χρήση ουδέτερου αγωγού ή χωρίς
             Άρθρο των Γιάννη Στελετάρη  και Αποστόλη Νίκα
 P 34 - Fiber to the Office (FTTO)
            Λύσεις τροφοδοσίας σε δικτυακές εφαρμογές
           (Μέρος Β΄)
            Άρθρο του Λάμπρου Κωστάρα
---
---
Communication Solutions magazine has established itself over the last 22years as a valuable source of technical information on the latest technologies on data communication sector.
The target group of magazine consists of 10.000 IT & Telecom professionals.
For 22years, Communication Solutions is delivering in-depth content on an array of key enterprise technologies : WANs & LANs, wireline & wireless technologies, cabling, data centers, network security, back up & recovery, network & storage management, unified communications, virtualization & cloud computing, wan acceleration etc.