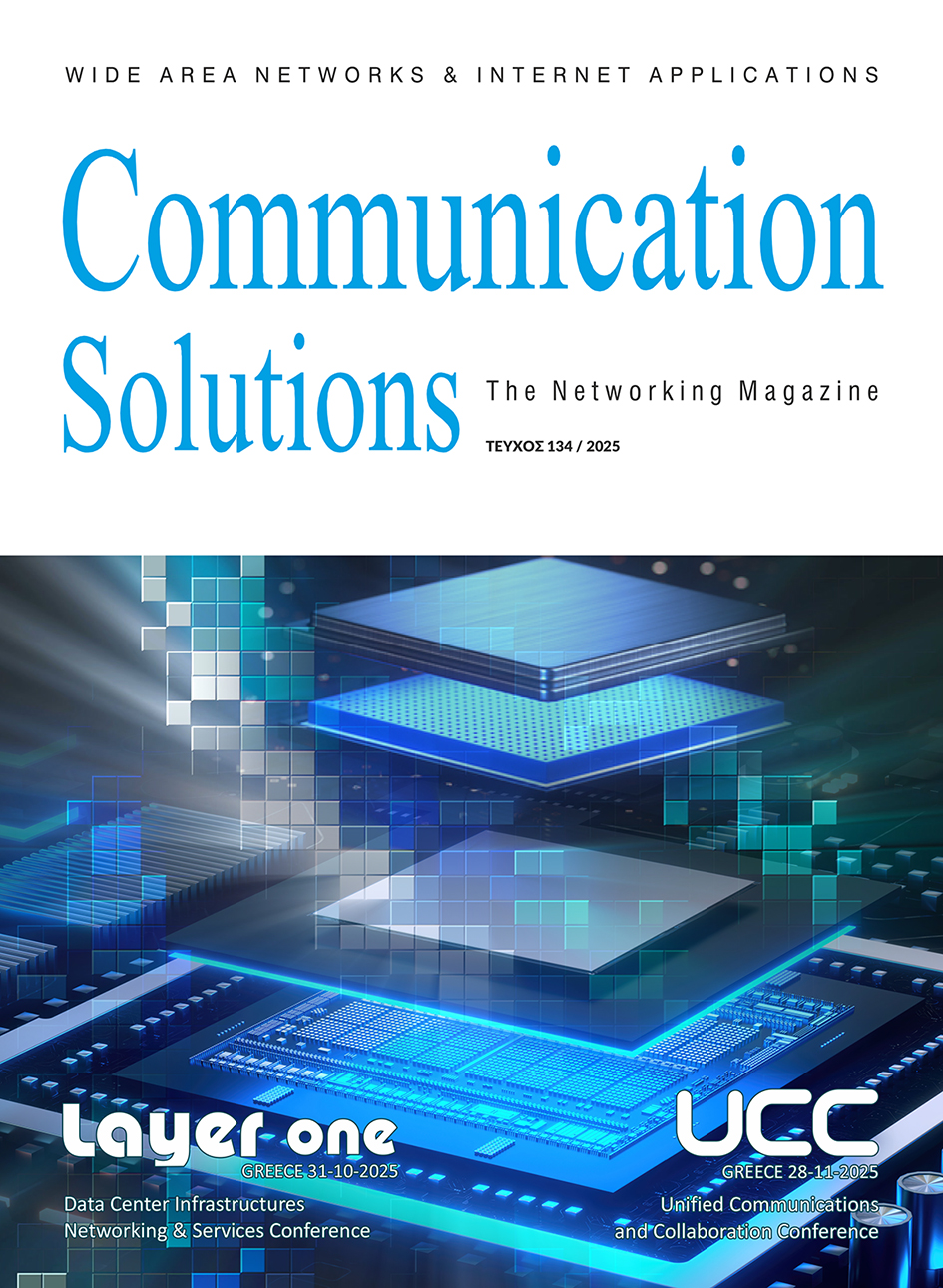 CS   114
---
Στο τεύχος 114 του Communication Solutions μπορείτε  να διαβάσετε :
P 4-Μετάβαση σε SIP trunks
με χρήση Session Border Controllers (SBCs)
Άρθρο του Διονύση Ζέρβα
P 14-Σύγκριση Variable Speed Drives (VSDs) και
Electronically Commutated (EC) Fans
Άρθρο του  Σωτήρη Μάμαλη 
P 22- Παράγοντες για ένα επιτυχημένο
ζεύγος UPS/γεννήτριας
Άρθρο του Θεόδωρου Θεοδωρή 
P 26-Internet Protocol Security (IPsec)
Άρθρο του Νικόλαου Νικηφορίδη 
P 30-Δίκτυα Οπτικών Ινών
μέχρι το Σπίτι (FTTH)
Άρθρο του Δημήτρη Φιλίππου 
P 39-EDGE-Computing
Άρθρο του Θάνου Δαζελίδη 
P 42-Αποθήκευση ενέργειας
από ανανεώσιμες πηγές
Άρθρο των Γιάννη Στελετάρη
και Αποστόλη Νίκα
---
---
Communication Solutions magazine has established itself over the last 21years as a valuable source of technical information on the latest technologies on data communication sector.
The target group of magazine consists of 10.000 IT & Telecom professionals.
For 21 years, Communication Solutions is delivering in-depth content on an array of key enterprise technologies : WANs & LANs, wireline & wireless technologies, cabling, data centers, network security, back up & recovery, network & storage management, unified communications, virtualization & cloud computing, wan acceleration etc.