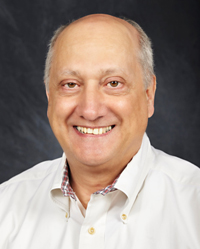 Sander Kaempfer is EMEA Business Development Manager, Integrated Data Centers, for Panduit Corporation. Sander took up the position on the 1st of April 2015. Prior to this role Sander has spent over two decades in product management, sales, marketing, sales management and business development positions.
As business development manager Sander is responsible for developing integrated solutions & services offerings targeting the data center market in EMEA.
Sander joined Panduit in 1995 and his first positon was Senior Account Manager in Benelux focusing on new business at (large) corporate accounts and service providers.
Prior to joining Panduit he worked for 8 years at an IT distributor where he was responsible for Sales Management of Network Equipment Solutions in Benelux.
Sander is based out of the Netherlands. He holds a BSc in Electrical Engineering from University of Applied Sciences in Utrecht, Netherlands.