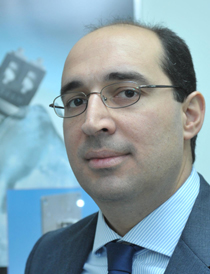 Dimitris Filippou is the Technical Director of Integrated Intelligent Quality Systems (I2QS). He is BICSI Country Chair for Greece (BICSI member for 17 years) and has been anIEEECommunications Society Member for the last 23 years.He is also Professional Engineer member of Construction Specification Institute (CSI).
Dimitris began working in the information and telecommunications industry 23 years ago, starting as R&D engineer for the hardware design of telecommunication equipment. He then moved to the design and implementation of Local Area Networks, while at the same time he focused on the design and installation of telecommunications cabling, participating in the development and evolution of the International and European standards.
Dimitris is also involved in the National Technical Committee ELOT TC93, and he is delegate of the Greek National Committee in CENELEC TC215. At the European level, Dimitris is primarily involved in TC215 Working Group 1 (WG1) and in Working Group 2 (WG2). These Working Groups are responsible for the development of an integrated series of standards for the design and installation of telecommunications cabling in a range of premises including, but not restricted to, offices, industrial, homes and data centres.He is also involved in the work of CLC TC215 WG3 on the EN 50600 series - addressing energy efficiency enablement within data centre facilities and infrastructures.
Dimitris is a regular writer of a number of technical articles about the international and European standards for the design and installation of telecommunications cabling and a speaker in a number of seminars, providing regular updates on the progression of the cabling standards in the Greek market.