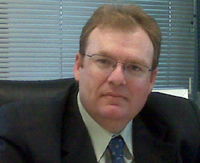 Lambros Kostaras born in 1966, is an Electrical & Computer Science Engineer together with post-graduate studies and academic & military R&D activities in the networking and telecommunications sector until 1994.
Since 1996 he has held managerial positions in multinationals in the area of physical infrastructures, fiber optics and Datacenters with focus in startups, business development, sales and marketing.
He is an author of many articles and presenter in Networking and Datacenter conferences and seminars.
Mr Kostaras is currently driving the CEO and Business Development Manager of ESB Agents, a company offering IT consulting, Infrastructure Design and business development services to multinationals in the area of physical infrastructure, networking and safety and energy in South East Europe.  Mr Kostaras is an EKAHAU Certified Site Survey Engineer for WiFi design and troubleshooting and also a certified Fiber to Office designer and consultant.