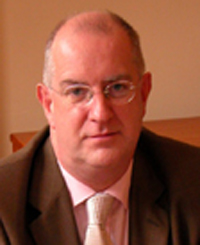 Konstantinos Vasileiou is Head of Datacenter & Information Systems Support at Information Society SA. Data Center design and operations, Infrastructure and security management, (holistic security approach), cloud services support are his responsibilities. Costas has been in Data Center Design and Operations for the last 10 years.
He has been with Information Society SA since November 200. Previous post in Information Society SA is Head of IT Support & Infrastructure Department. Prior to that he has been a freelancer Electrical and computer Engineer, running mainly EU funded IT projects.
Konstantinos is Electrical & Computer Engineering (National Technical University of Athens), MBA in Techno-economical systems. Certifications: Certified ISO27001 Lead Auditor, ITIL V 3.0 foundation certified.