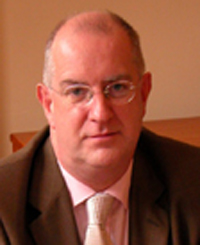 Mike Gilmore, Managing Director of e-Ready Building Limited, is involved in standardization of the design, implementation and operation of telecommunications facilities and infrastructures in the UK, in Europe and at international level.
He also has a voluntary role as Director of Standards of the Fibreoptic Industry Association.
In the UK, Mike is a past-Chairman of TCT/7, the BSI Technical Committee addressing "telecommunications installation requirements".
At the European level Mike is Chairman of CENELEC TC215 "Electrotechnical Aspects of Telecommunication Equipment", which is responsible for EN 50173, EN 50174 and EN 50600 series standards amongst many others.
At international level, Mike has been Convenor of many project teams within ISO/IEC JTC1 SC25 WG3 and is a key participant in ISO/IEC JTC1 SC39 WG1 - which are the international equivalent to CENELEC TC215.
Most recently, Mike was appointed leader of an ETSI Specialist Task Force 516 to produce 13 separate ETSI EN documents addressing energy management issues in a variety of broadband deployment sectors.