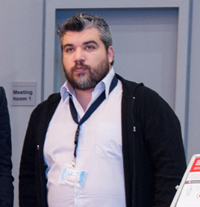 Vassilis Koutsopagos has been working as a Presales Manager in Barphone - Avaya Platinum Business Partner- since 2006.
His specialization areas are Avaya Unified Communications and Collaboration Engagement, Contact Center Applications and SME portfolio, where he holds Avaya Certified Sales & Design Solution Specialist accreditations.
Bachelor Degree in Mathematics in University of Aegean in 2005 and Master in Business Administration for Telecommunications in Athens University of Economics & Business in 2015.