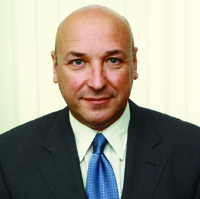 Thomas, is currently the Business Development Director at IEN SA, having a wide range of experience of more than 25 years in the area of Telecommunications & Information Technologies, working in companies both the UK and Greece.
He has held Managerial positions in the areas of R&D, Project Management, Sales and Business Development at INTRACOM, ANIXTER & ERICSSON , being responsible for major customers such as Public Authorities, Fixed and Mobile Telecom Operators.
With a solid technology background together, with a proven track record in Business Development and Sales, he also acts as an independent consultant in Sales Enhancement & Strategic Business Development.
Thomas holds Bachelors & Masters degrees in Electronic Engineering from Northumbria University, Newcastle, UK with specializations in , Microelectronics & Optoelectronics systems.