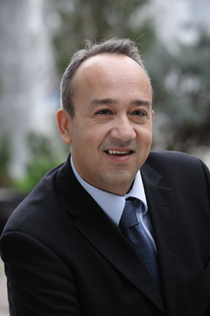 Nikos has more than 19 years' experience in the local IT channel industry. He is now responsible for sales in Enterprise, Commercial (Mid & SMB) business sector and managing the relationship of Cisco Systems with the Cisco Partners in Greece, Cyprus & Malta.

Nikos, joined Cisco in 1999 as a reseller account manager. Prior to his current position he has held various other roles within Cisco, including Distribution Account Manager, Partner Account Manager and Area Channel Manager.
Prior to joining Cisco he has worked for Unicom, InfoQuest and Altec in several managing positions responsible for Channel Partners sales goals.
He was honored as "Channel Account Manager of the year for Greece" in 1999 and also "Cisco Channel Account manager of the year for EMEA" in 2003. He has also played a key role in ensuring continuous business growth, profitability and increase market penetration through direct coverage and network of Channels.

Nikos has studied Electrical Engineering at the National Technical University of Athens and hold an MBA degree from the Hellenic Management Association (EFQM, EFDM). He has also attended several specialized seminars on management process, finance, negotiations and marketing business methodologies.